An Introduction to GraniteLight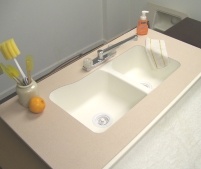 Granite provides a unique, colorful and solid look for your kitchen, yet it's cost and machining techniques can be hard to overcome. When real granite isn't an option, and substitutes just won't cut it, GraniteLight is the best alternative you'll find, for more reasons than you can imagine.
Weight is a major factor in many applications, such as recreational vehicles, towable vehicles and boats. GraniteLight is less than half the weight of most conventional countertop systems, with all the durability & strength.

Durability is key for counter tops, and ours holds up like you won't believe. Strong, solid, resistant to 500 degees, and it's even repairable. No other counter top surface can say that.

For even more reasons to use GraniteLight, contact our sales staff today.

Steven Geary, Sales Manager
574-206-0097
The benefits of Granite-Light
How Granite-Light benefits you in your application...
Weight savings of + 50%
Cost savings
Custom colors & looks
Ease of Machinability
Long lasting & durable
Multiple uses
Repairable!
Environmentally friendly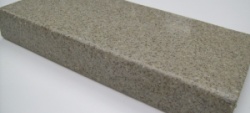 This site is currently being updated. If you would like further information about GraniteLight, please contact us.